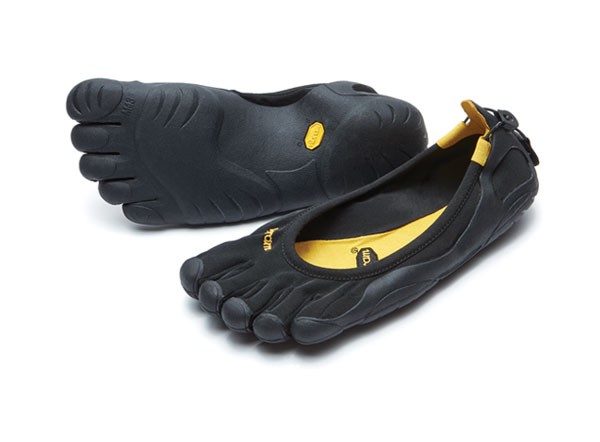 Experience barefoot freedom with Vibram Five Fingers Classic shoes. Unleash natural movement and agility. Perfect for runners and fitness enthusiasts. Embrace comfort and style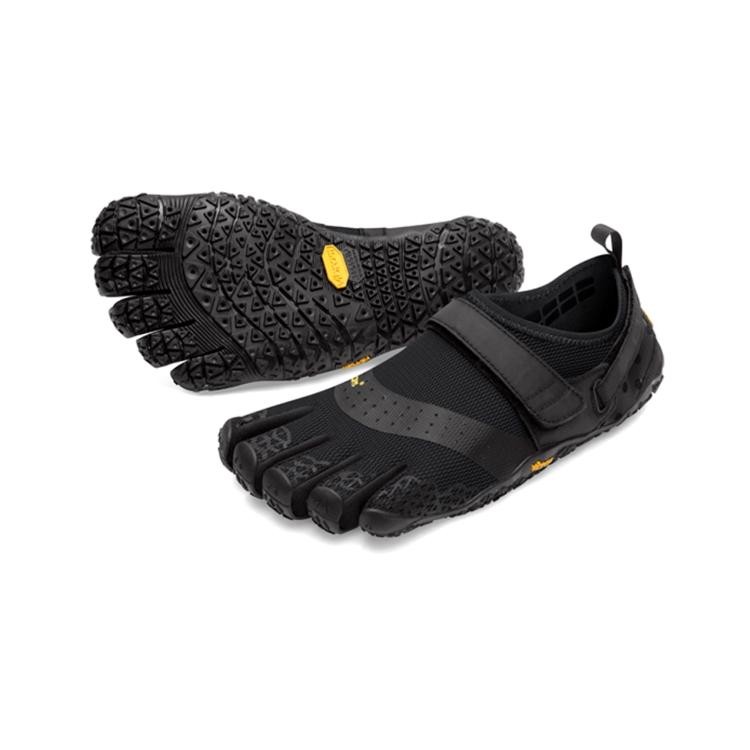 Both in and out of water the minimalist MEGAGRIP sole compound provides excellent grip and includes perforations to allow the water to discharge, ensuring quick drying.
The silicone print liner reduces slipping allowing for a secure fit between barefoot and shoe. offering essential protection. Allows natural foot movement and offers protection for water activity when going barefoot is not an option.
2mm EVA insole with 2mm perforations through each sole, allowing water to move through the shoe and dry quickly. Snug fit and fast drying synthetic mesh upper, adjustable by two Velcro straps. Distinctive silicone print in the lining increases frition between the skin and shoe, allowing for a more secure fit when water would usually encourage slip- ping.
This style is part of our max feel product philosophy.
USAGE Grip and protection in and around the water for movement on wet rocks, in riverbeds, in canoes, kayaks, and SUP. Excellent for swimming and even triathlon race transitions. Successor to the Signa.
WEIGHT M43= 4,9oz/138gr SOLE SPEC: INSOLE: 2mm EVA insole + Silicone prints inside // MIDSOLE: N/A // RUBBER: 3,7mm rubber outsole compound: Megagrip + Perforated sole unit.
UPPER MATERIAL: No H2O absorbing Polyester mesh upper + double Velcro adjustment
CARE INSTRUCTION Machine Wash Cold / Air Dr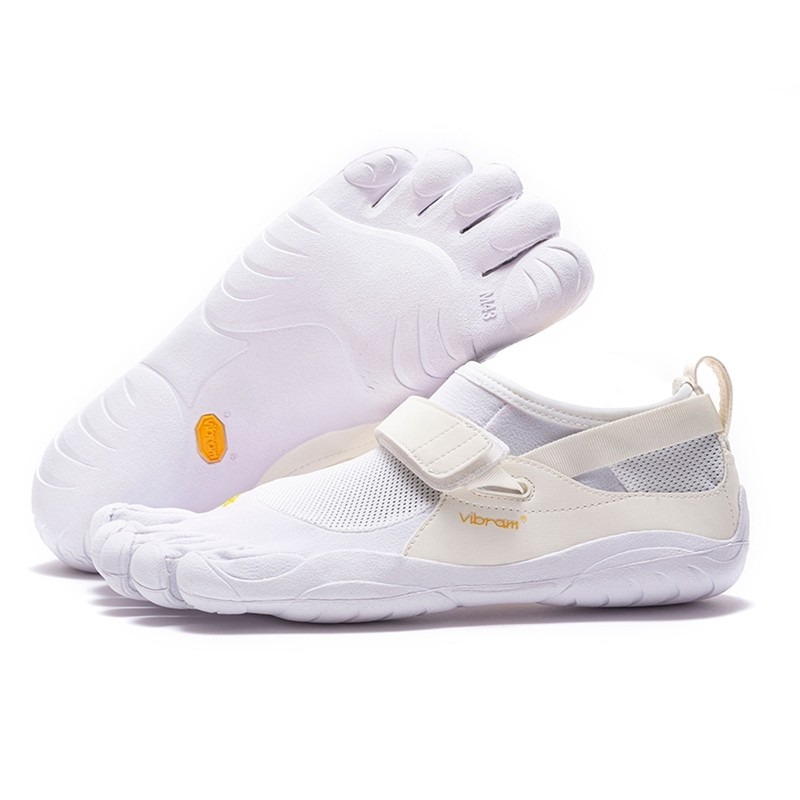 The KSO has a snug fit with minimal sole construction for maximum ground feel. Breathable and quick drying the KSO also features a thin, abrasion resistant stretch polyamide and breathable stretch mesh that wraps your entire foot in comfort. A single hook-and-loop closure helps secure the fit. Non-Marking XS Trek performance rubber soles are razor-siped for sure grip. Details It's popular design make it a great Vibram Five Fingers shoe, that can take you from the gym to a run to a whole range of watersports and works well on milder terrains.