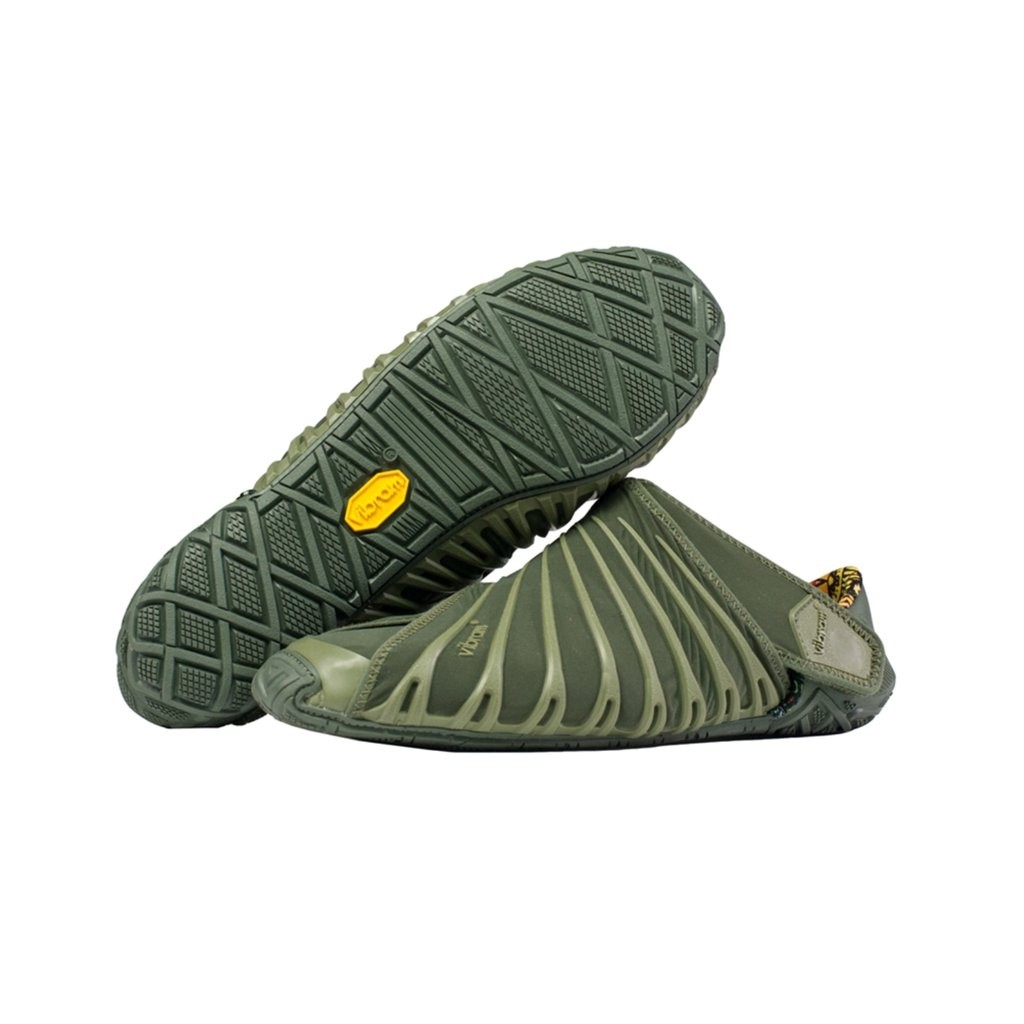 Ideal for both travel and leisure, Furoshiki is Vibrams latest footwear innovation.



The Vibram Furoshiki is the versatile "Take it Everywhere" footwear inspired by the Japanese tradition of packaging items by wrapping them in cloth fabric. Vibrams Furoshiki wrap around your entire foot. The upper is made from a comfortable stretch fabric so will fit any foot type and a hook and loop closure system ensures for a quick, easy fit.
Beneath the upper lies Vibrams famous and revolutionary soling technology. Furoshiki provides comfort in any environment! It also packs nicely for traveling and each pair comes equipped with its very own traveling case. The ultimate travel footwear companion, offering protection, grip and comfort.
Sleek,stylish fit wth functional design.


Multi-fit with anatomic shape and Vibram grip offering a stretch upper to fit perfectly.

Sized uniquely to Men and Women Specifically.

Easy on, easy off – take Furoshki anywhere. Before and after your activity, wrap and go!

Low density Vibram outsole for weight reduction.

Material Construction: 28% Elastane (Stretch Rubber / Lycra), 72% PA (polyamide & nylon)
The Vibram Furoshiki wrap around shoe is a unique footwear design inspired by Japanese tradition from the creators of Vibram Five Fingers footwear.
The Furoshiki is a comfortable wrapping shoe built on a Vibram sole that is ideal for travel and general leisure wear. Vibrams innovative sole adapts easily to any terrain and provides assured comfort and durability. Vibrams Furoshiki wrapping shoe represent another innovation in the footwear industry: Ideal shoes for everyday use, with a unique and original look, provided with Vibram technology that has been the synonym of quality for more than seventy-five years.